Revolutionize your hiring with the next generation of ATS software
Say goodbye to traditional limitations and hello to a new era of Talent Acquisition agility.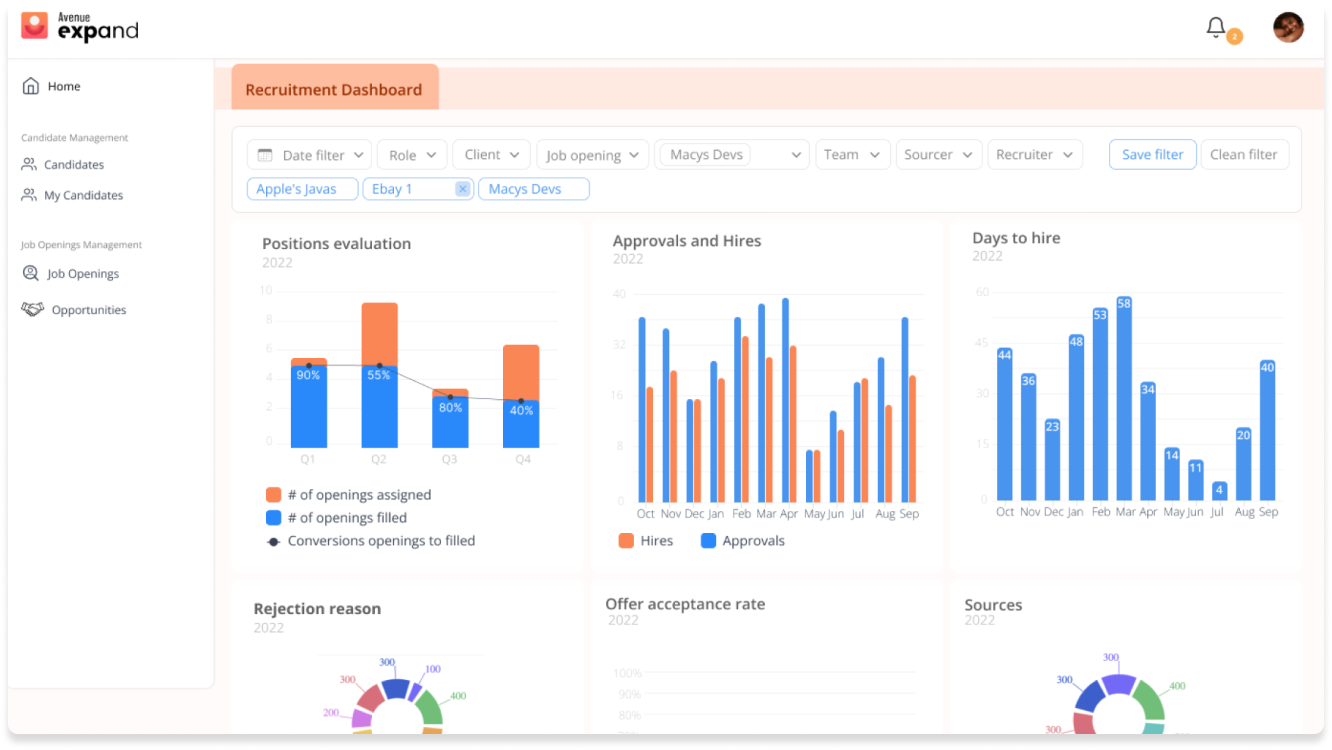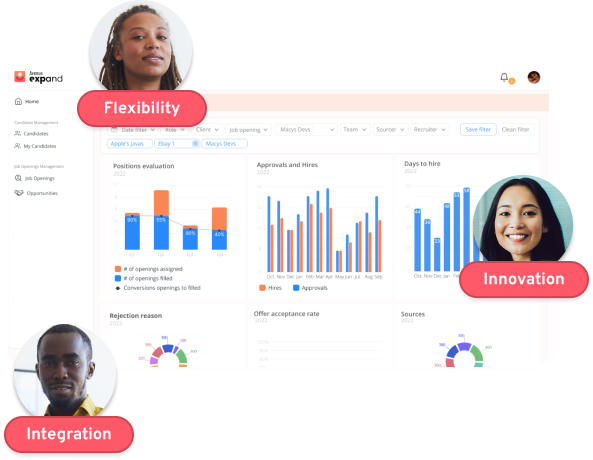 Co-created with HR professionals
We partnered with HR teams to create an all-in-one platform with features that address
real work-day pains, truly optimizing processes.
Unlock the full potential of your team
Stay informed, make data-driven decisions, and hire confidently with Avenue Expand's comprehensive reports.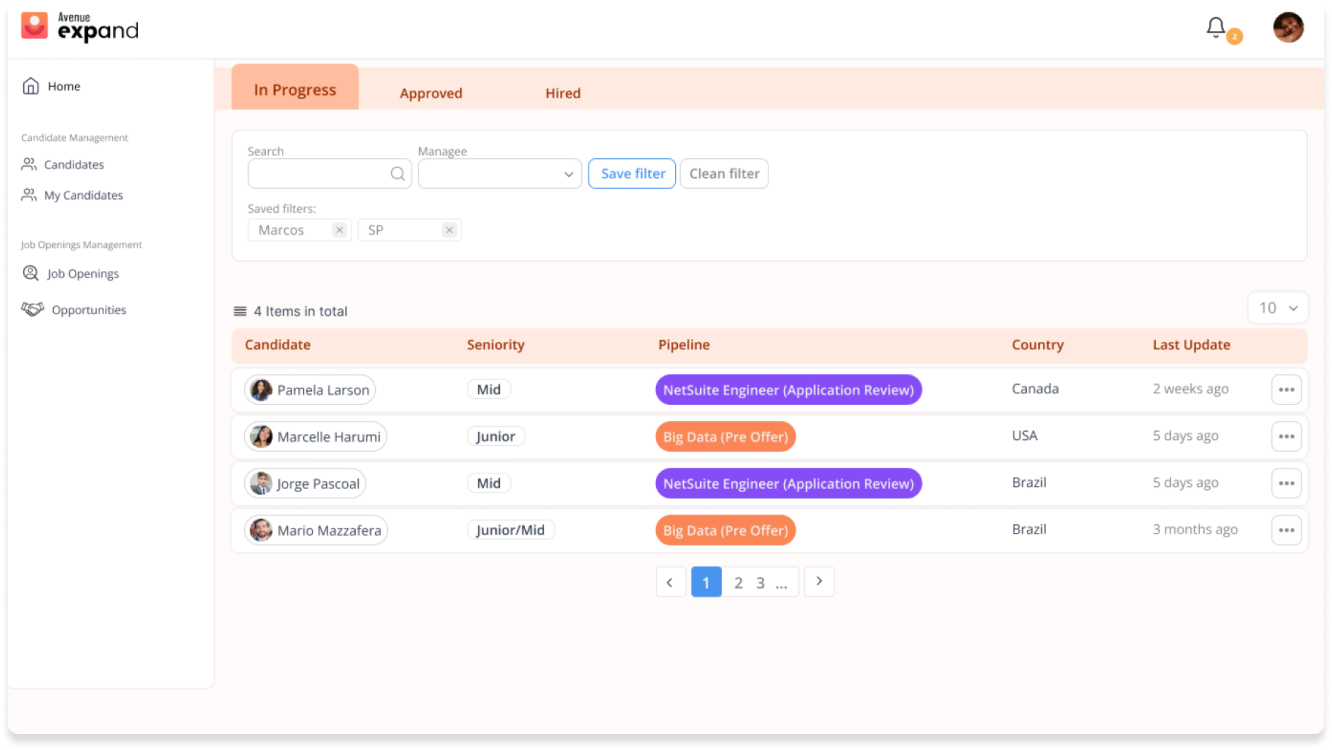 Improve communication for increased agility
Centralize all the information you need in one place, eliminating scattered notes and missed updates.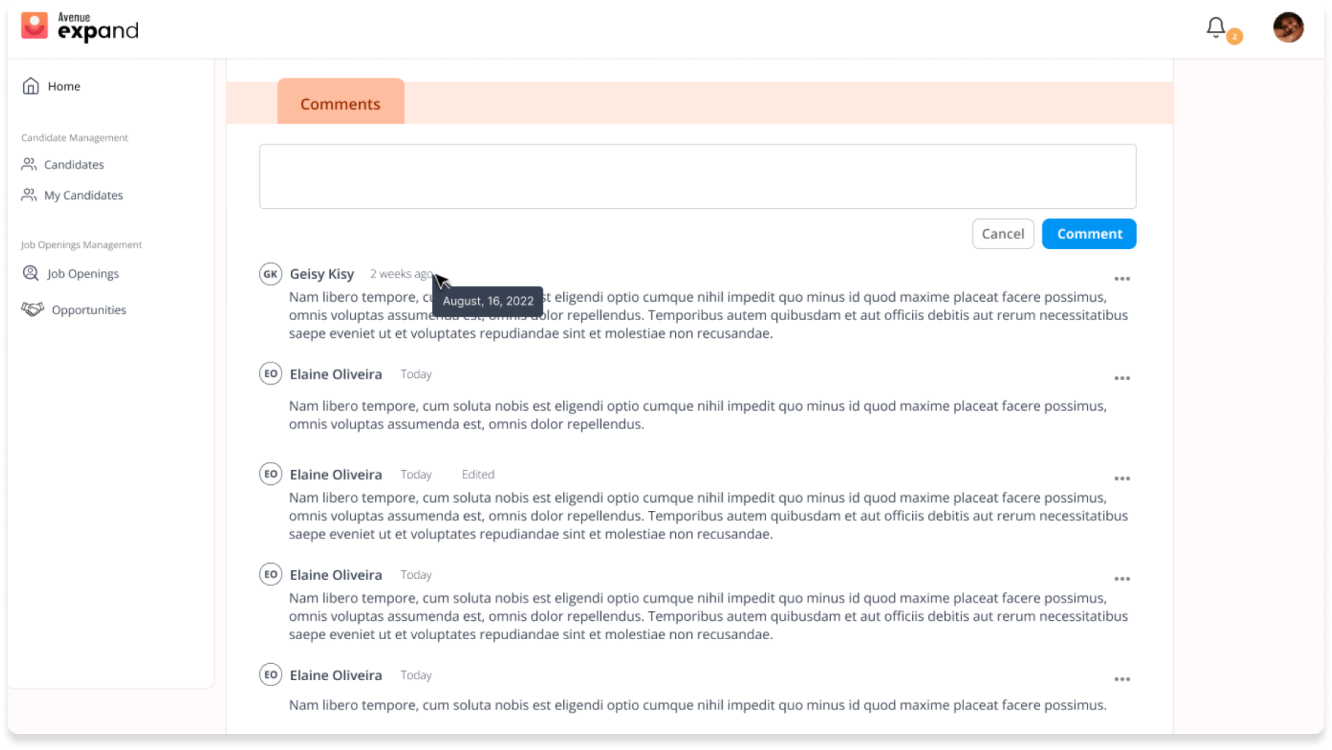 Streamline your hiring process
Every recruitment process is unique. Avenue Expand allows you to save your team time and effort.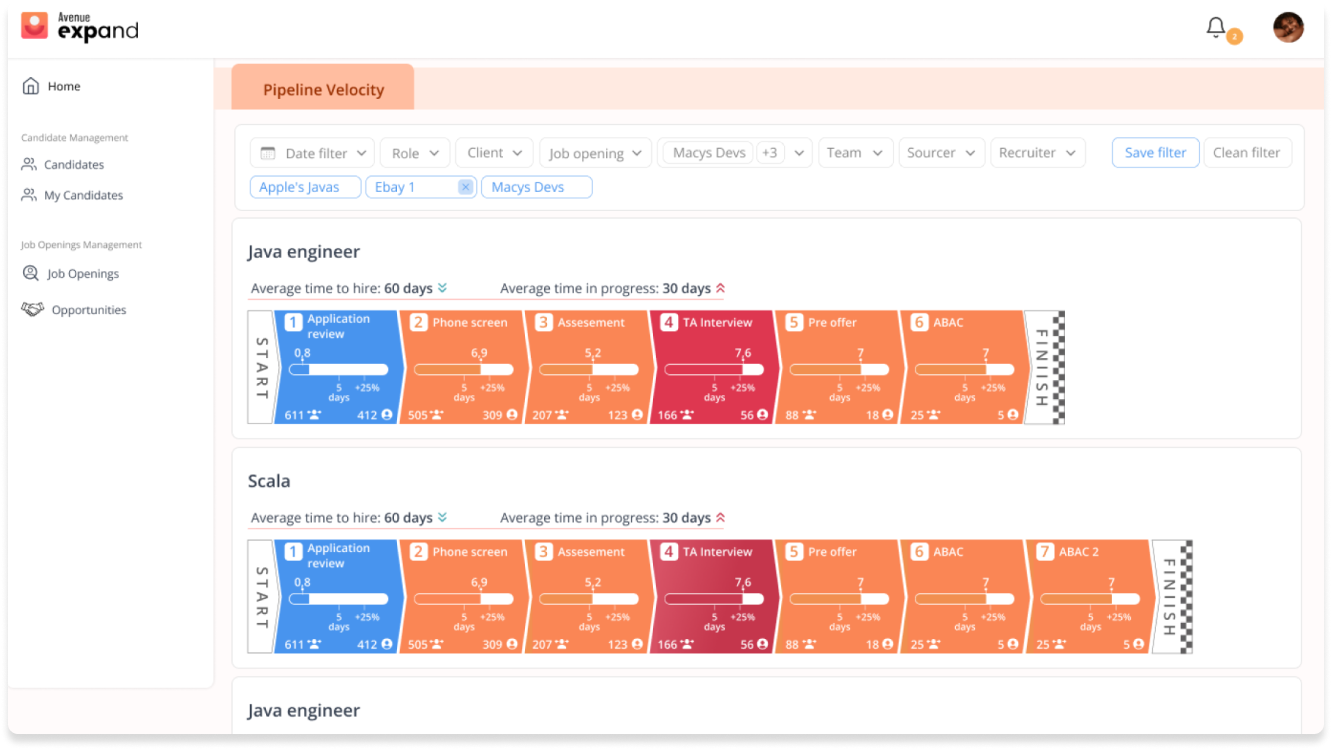 Never miss an opportunity
Whether you're managing a consultancy workforce or scouting top talent worldwide, Expand's Talent Pool empowers you to hire the best with agility.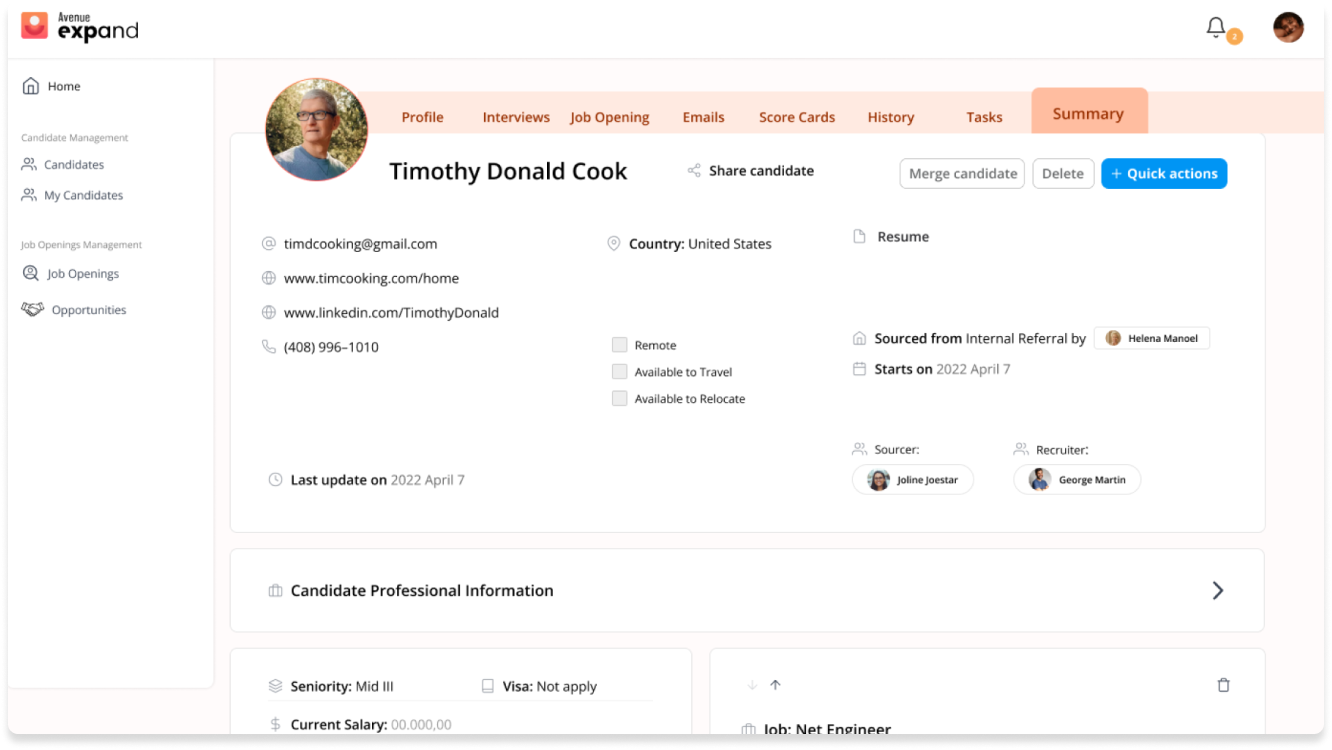 The right feature set for every team
From huge enterprises to smaller consultancies; Avenue Expand has different plans to power different companies. Talk to our specialists to discover the right plan for your business and pay only for the features you need.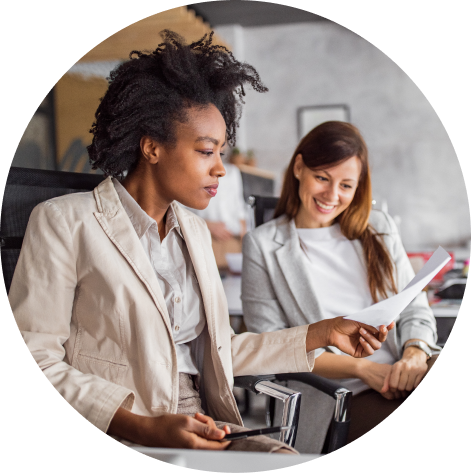 We believe in a integrated HR
Our low-code, no-code system facilitates integrations, so you can eliminate manual labor and the data losses. Integrate other softwares with Avenue Expand and have a completed streamlined hiring process.
Want to learn more about Avenue Engage?
Boost your HR team with curated contents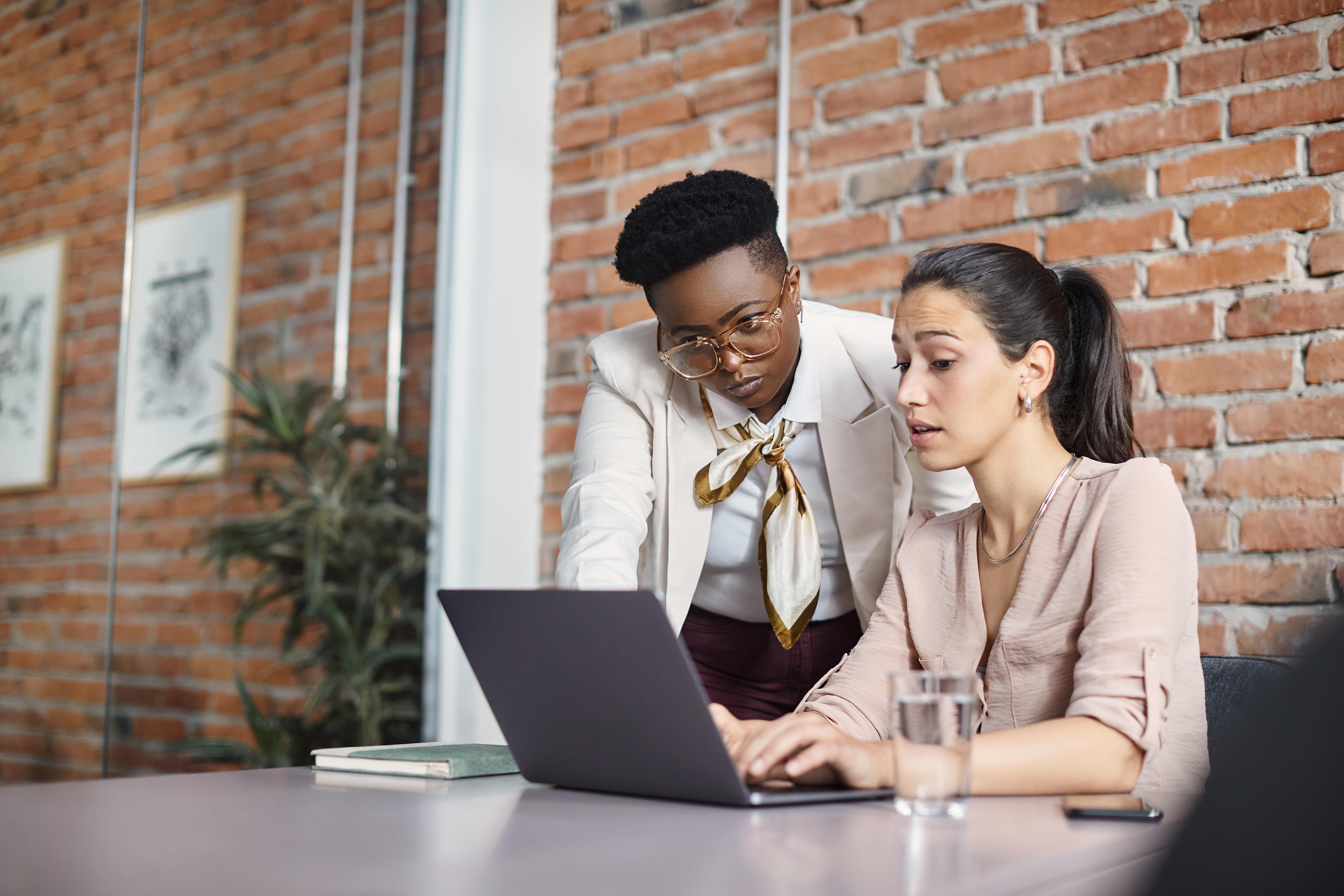 No cenário empresarial moderno, rápido e competitivo, as empresas estão cada vez mais...